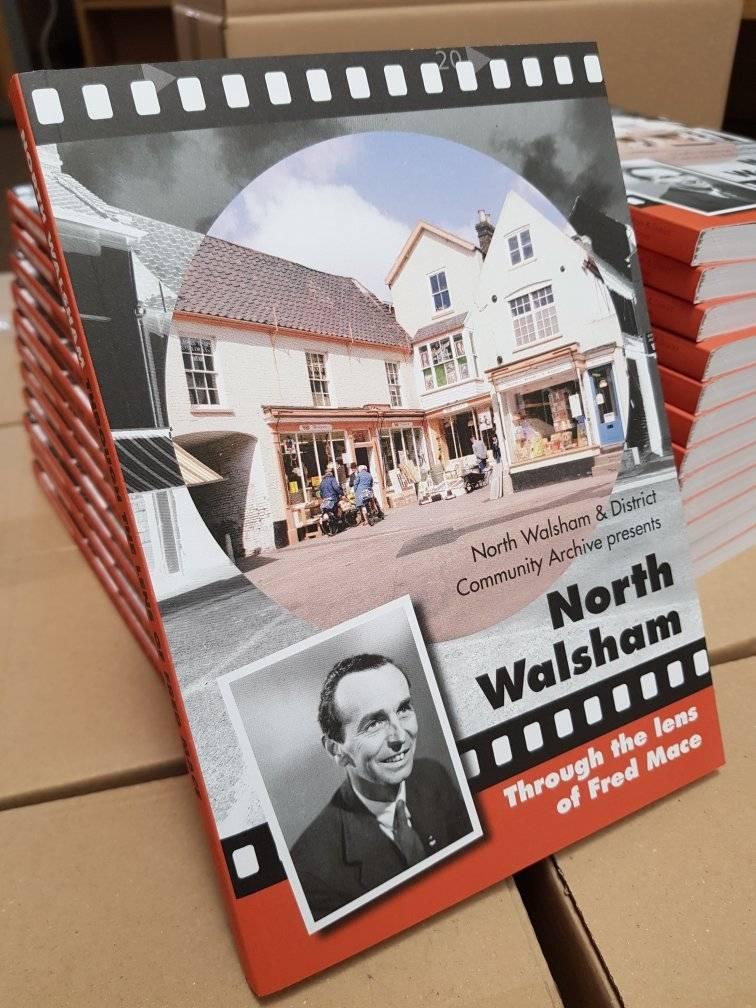 I seem to be making quite a habit of producing printed publications and guides for our local town, North Walsham. This one is the latest, produced on behalf of the North Walsham & District Community Archive this new beautifully litho printed 144 page, A5 book called "North Walsham through the lens of Fred Mace" brings together over 250 postcard size reproductions of old photographs from the respected and prolific North Walsham photographer Fred Mace.
Fred photographed the streets, buildings and businesses of North Walsham from the 1950s to the 1980s during which time the town saw the loss of many old areas of the town such as Dog Yard, Ship Yard, Back Street, Catchpit Lane, etc. He also captured their replacements; the new roads, new buildings and a major restructuring of the way we used the town with the arrival of the bypass, Folgate Road industrial estate and many other modifications. His photographs provide a fascinating insight into the evolution of North Walsham in the mid 20th century.
I took responsibility for the whole process of producing this book from compiling all the component parts from photographs, old adverts, contributions from people who have connections with Fred Mace and the photography trade. Artwork and layout, managing all parties involved in production including local printers; Barnwell Print, registering for ISBN and British Library and finally promotion through local press and online right through to fulfilling orders via post, on foot and local outlets!
This book is a similar format to my previous book project, The 2019-2020 Official Guide to North Walsham and makes a great companion piece. A few of thew photos have been featured in various North Walsham Archive calendars I have also produced but this book brings all of Fred Mace's location photographs together in one place for the first time.