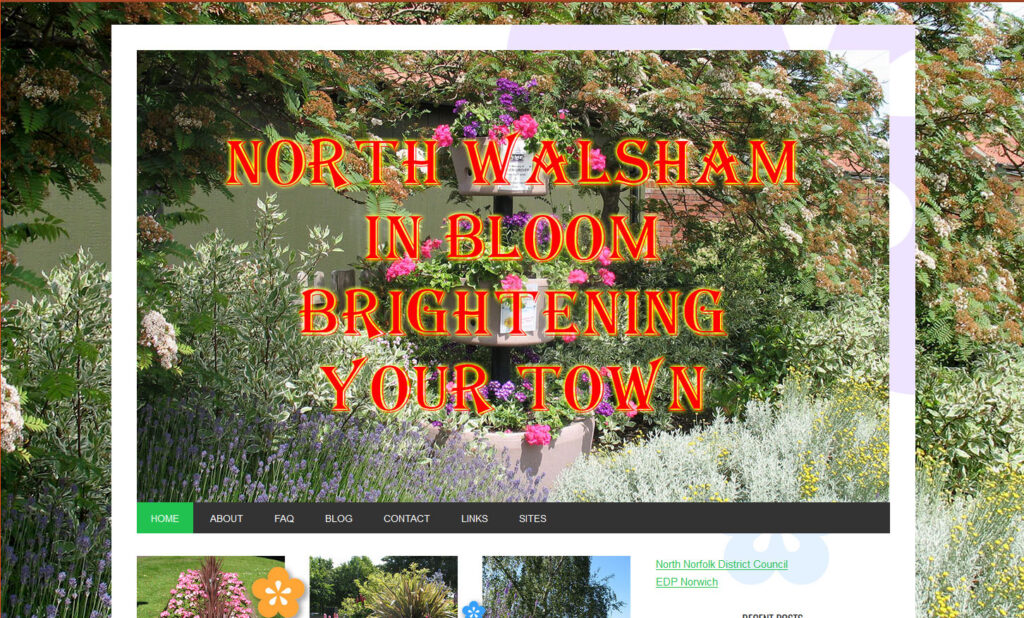 We are a lovely group of people who' s aim is to brighten up North Walsham.
Established in the late 1990's and with only their enthusiasm and commitment to spur them on, the founders of our organisation soon found support in the Town.
From fairly small beginnings we now have ten flower beds (including two new ones outside the Post Office) here in North Walsham., eight towers and twenty four tubs. We have four troughs of various sizes and of course our famous boat. We also have fourteen hanging baskets in the summer time.