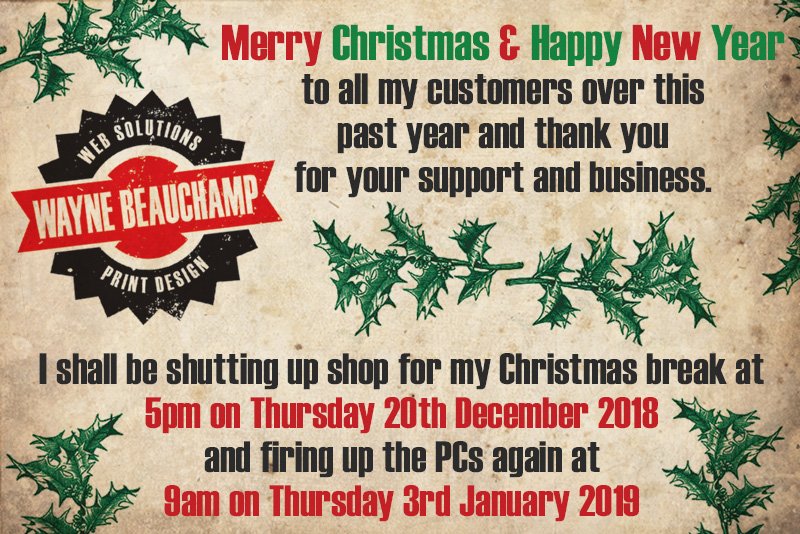 Merry Christmas and a Happy New Year to all my customers past and present, thank you for your support and business.
I shall be shutting up shop for my Christmas break at 5pm on Thursday 20th December 2018 and firing up the PCs again at 9am on Thursday 3rd January 2019.
I will, however, check my email regularly during the Christmas break so if there are any emergencies I will attend to them as soon as I can.