North Walsham is my home town…
I already have good working relationships with many North Walsham businesses via my involvement with the print industry in North Walsham over the past 30 years. I grew up and still live in North Walsham giving me an unbeatable insight into the North Walsham area and a sincere belief and understanding of the people and businesses of a small Norfolk market town like North Walsham.
When I moved from print into website design naturally my first website customers were those businesses I had worked closely with in the print industry so naturally I have been involved in dozens of websites already for businesses and residents of North Walsham.
I created and run the North Walsham Guide business website as a totally free website to North Walsham businesses who would like a presence on the web and as a website guide for residents of North Walsham to use free of charge.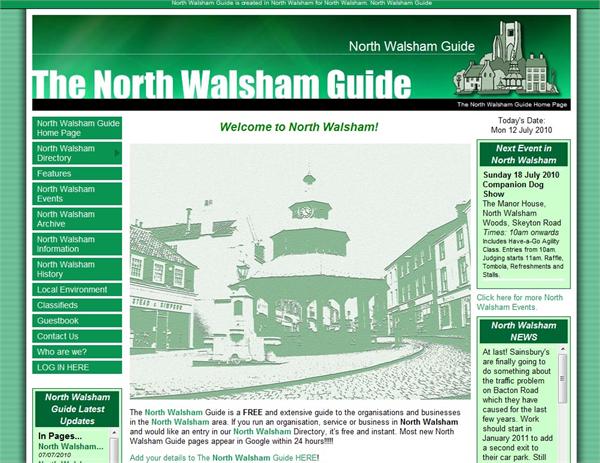 I have also created websites for many other North Walsham organisations including…
North Walsham Community Archive
North Walsham Community Centre
… along with many North Walsham businesses and providing hosting for several other North Walsham organisations who produce their own websites.
You could say I specialise in North Walsham Website Design so if you are a North Walsham company requiring website design for your business from a local company who understand the North Walsham area and have many years experience in Website Design then please contact me.