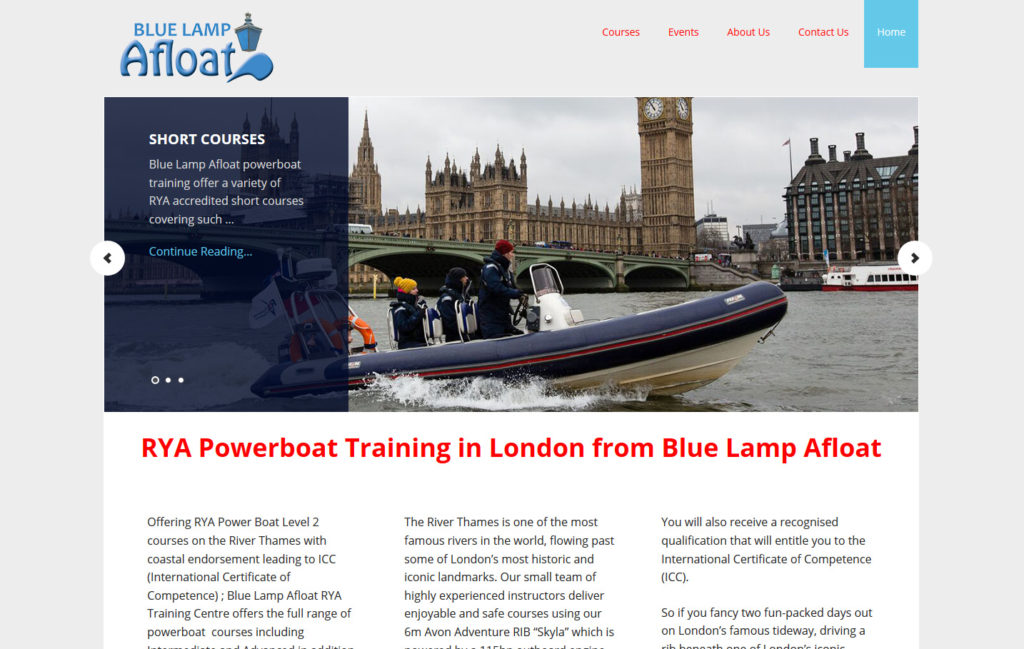 RYA Powerboat Training in London from Blue Lamp Afloat.
Today we launched (see what I did there) the new website for Blue Lamp Afloat Powerboat Training in London.
Blue Lamp Afloat ensure all our customers receive high quality and safe instruction from our experienced instructors and we pride ourselves on being able to offer flexibility and meeting our customers' needs when it becomes to their specific training requirements.