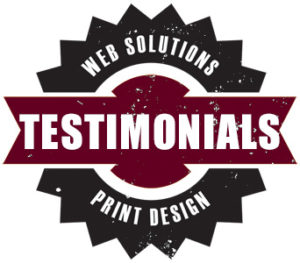 Ever since I started producing websites, almost 20 years ago now, I have been recommending customers add some kind of "Testimonials" page to their websites and explain to them how important they are in the faceless world of the internet. People want to know that your business has existing, happy and long term relationships with your customers. This can't be truer than in the world of technology and website design where everybody is marketing themselves as a web designer just because they have a couple of hours free a week and a laptop in their spare room! I find many customers are concerned about the future of their website when companies come and go within months and I have performed many "rescue" jobs over the years where customer's neighbour's son (just an example) has produced a free or cheap website and 6 months later started university or moved away and is no longer in a position to maintain the website. As the internet evolves, browsers and devices change and so do expectations. Websites need maintenance so long term support is essential.
Finally, I hear many customers who took ages to pluck up courage to embark on the challenge of creating a website because the business is so bogged down with jargon and businesses who blind customers with science (not to mention some 'wild' prices!!), ultimately these customers find it hard to find a developer they feel they can trust, both with useful advice and a fair price.
Anyway, as usual I'm rambling on! I have never taken my own advice and added a "Testimonials" page to my website, probably because it is embarrassing to pepper your website with comments that 'big you up', a bit like sitting in a job interview and you know you have to sell yourself but it just feels like bragging! But finally I have added a "Testimonials" page to my website and it's quite emotional for me and lovely to see how many friends I've made on this journey and what great projects I've been privelaged to be involved in. I will add more as they come in (fingers crossed!) I'm so grateful to those businesses who have taken the time to write me a testimonial and say some really kind things. Thank you.
If you're considering having website or design work done then please do check out this page and you'll see I'm not such a bad bloke and having this kind of work undertaken need not be a terrifying experience 🙂
See my Testimonials/Recommendations page here.
---